There's nothing quite as breathtaking as seeing all that nature has to offer from the sky. At Rocky Mountain Rotors, we love being able to give our customers a once-in-a-lifetime experience by taking them up to 500ft., to showcase the beauty and allure of the natural world below.
Rocky Mountain Rotors is your best choice for helicopter tours and aerial photography flights in Belgrade, Bozeman, Butte, and Billings, MT, along with Wyoming and Idaho, for breathtaking scenery in and around the Gallatin Valley—or, we can come to you wherever you are enjoying your time in the gorgeous Great Northwest, to give you the opportunity to see what we see while we're up in the air! We offer clean, comfortable helicopters and safe friendly pilots with extensive knowledge of the Greater Yellowstone ecosystem.
Whether you're interested in snapping a few aerial pictures or professionally capturing one of America's most beautiful parks or you're interested in exploring the Rockies with a helicopter tour in Montana, Wyoming, and Idaho, we're here to deliver a unique experience to you. Some of our most popular photo and tour options include: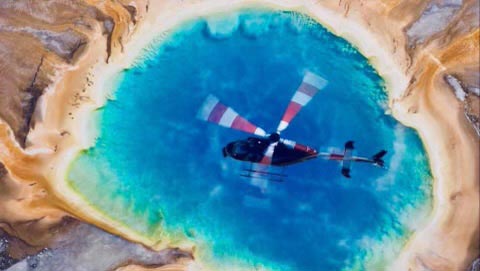 Helicopter Tours of the Rocky Mountains:
Have you ever seen the sun rise over the Rockies or watched the peaks of mountaintops pass you by as you cruise over the terrain? Unless you've been in a helicopter piloted by Montana's best, these could be amazing experiences that you're missing out on! At Rocky Mountain Rotors, we'll show you the local lay of the land and help you experience the Rockies like never before.
The greater Yellowstone ecosystem is one of the most beautiful, complex and alluring ecosystems in the world, home to natural formations, plants and animals that are unlike anything you've ever seen before. The opportunity for aerial photography from up high and experience this area from an aerial perspective is something everyone should put on their bucket list. Did you know the Gallatin Range just south of Bozeman has giant petrified redwood trees frozen in time? Mother nature's erosion has allowed us to have a glimpse of these prehistoric giants.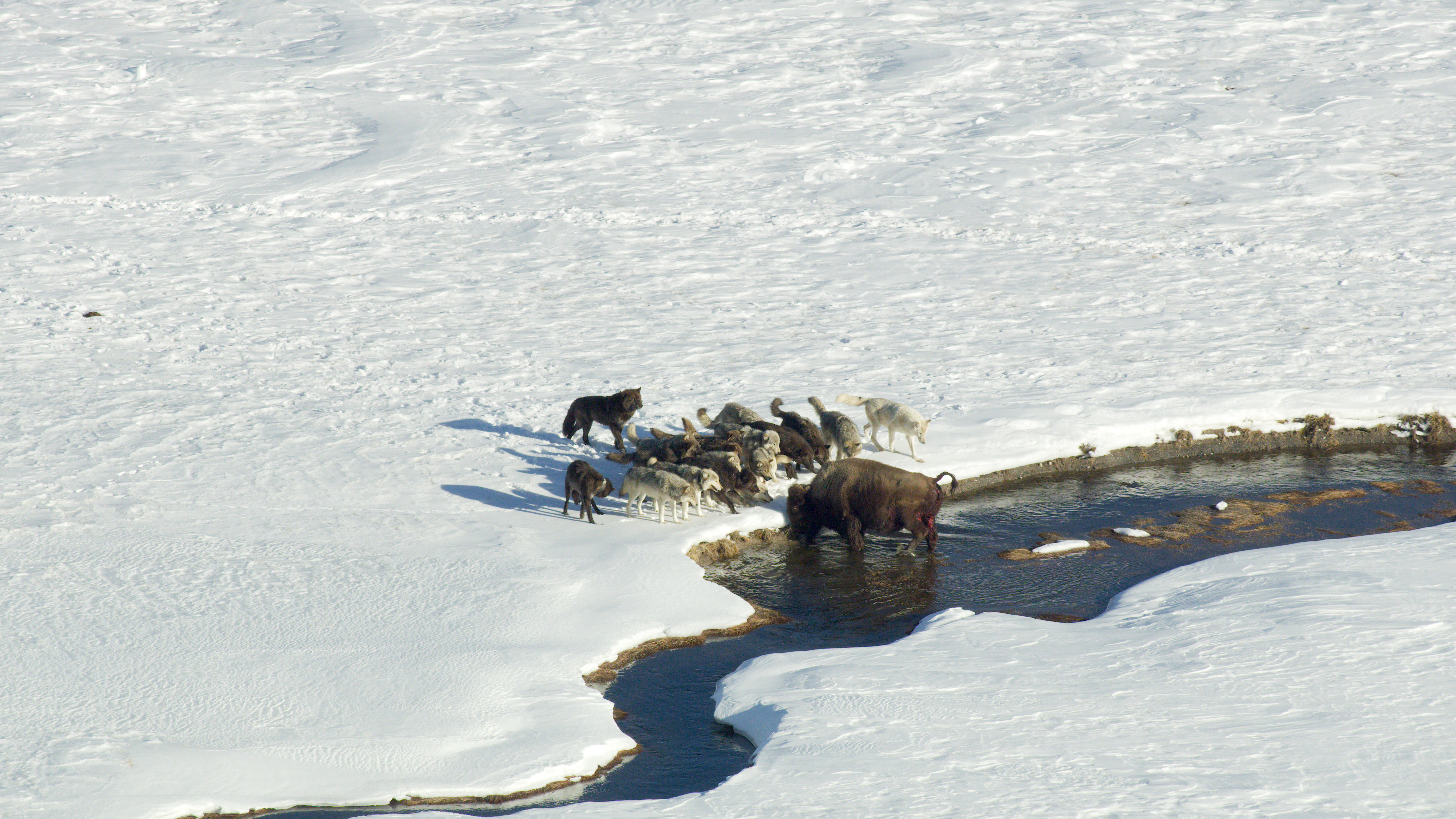 Aerial images captured from RMR Helicopters can be seen in the May 2016 Special Issues Yellowstone Edition of National Geographic Magazine. Photos by Michael Nichols.
For more information about any of the helicopter tours or aerial photography we offer or to inquire about pricing for a tour, real estate survey, or repair services, please contact us today by emailing us from the contact us page or, if needed, you can call 406-579-9312.

Check out our collction of pictures in the album "Yellowstone and Tetons." We think you will  it!