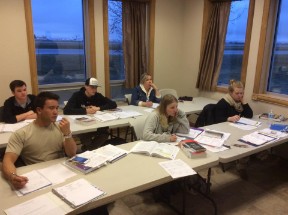 The goal at Rocky Mountain Rotors' Flight School is simple: to train an individual to the highest industry and professional standards, to create the safest pilots in the air. Whether your goal is simply to enjoy a private license or you're interested in taking your training through to become a flight instructor yourself (CFII), Rocky Mountain Rotors can put your new office 500ft. above the ground, complete with a panoramic window view!
What sets Rocky Mountain Rotors apart from other helicopter flight schools in Belgrade, Bozeman, Butte, or Billings, MT is our unyielding mission to make piloting not only safe, but comfortable as well. Our instructors are dedicated pilots with a passion for rotorcraft flight and a commitment to the highest standards in aviation instruction. Through their instruction, every person who comes through our class receives the foremost attention to development.
Instruction for all applications
As mentioned above, our training abilities span the gamut of needs, making us the most encompassing flight school in Montana. Take a look at some of the instruction options and rigorous courses we provide:
Private
Instrument
Commercial
Certified Flight Instructor (CFI)
Certified Flight Instructor w/ Instrument (CFII)
Airline Transport Pilot (ATP)
Mountain Flying
External Load
Vertical Reference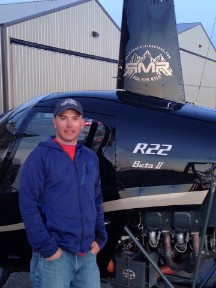 The Northern Rockies of Montana give our students mountain flying experience in rugged terrain flight training, as well as a myriad of experience in handling intangible variables, such as inclement weather conditions. Upon completion of our helicopter flight school in Montana, pilots will walk away with the highest degree of foundational education and experience.
Pricing and fees
Prices start at $340.00 per hour when purchasing a ten-hour block of time in our R-22 helicopter. We're also pleased to be able to offer time in our R-44 helicopter for rates as low as $625.00 per hour for a ten-hour block. All prices include instructor fees.
Learn from the best
Start your training today in the heart of helicopter country, in beautiful Bozeman, MT! With Rocky Mountain Rotors as your guide, you're sure to get the education and experience you need to enjoy your time spent up in the air! Come learn to fly with us by calling 406-579-9312 today. Contact us now for rates and pricing for our courses, charters, tours, and more!